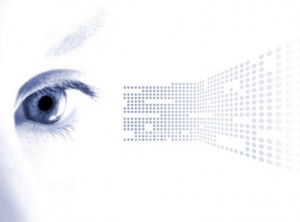 We translate everything we hear into images.  Think about that for a moment. When you hear the word "book" what do you see in your mind? Research shows that you do not see the "word" b-o-o-k; you see an image of a book.
And depending upon who you are, it will influence the kind of book that you see.  Is it a novel? A reference book? A classic? A text book? Or a cookbook? Or any one of the kinds of books that we could imagine.
What image do people see when they hear your company's name? That is how brands develop. To be memorable in a positive way, there must be a positive connection.
What image would you like them to see?  What will make them want to work with you? You (and your brand) must be associated with something important to them.  If it does not connect to them on some emotional level, it will not be memorable.  Here are the top three elements of a successful brand:
1- It is unique
2- It is admirable
3- It makes people feel good about themselves
Do you want your primary image to be that you are "fun"? Does that fit your product or service? Is that a value for your customers? Develop a personality profile for your ideal customer and then develop your brand's message to speak to and connect with that personality.  That is where you create the bond. And to all of my corporate converts, remember that you are not in corporate anymore.  Look at your current customer.  Start from there.
Thoughtful remarks about image….
"Products are made in the factory, but brands are created in the mind." (Walter Landor)
"Customers must recognize that you stand for something." (Howard Schultz, Starbucks)"
"A business based on brand is, very simply, a business primed for success." (Dave D'Allessandro)