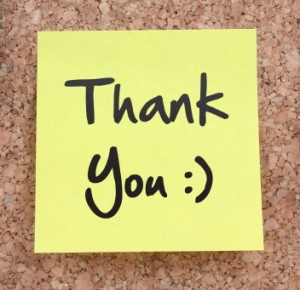 Jim Rohn said that the challenge of doing the right things to set ourselves up for success is that even though they are easy to do, they are also easy not to do.  And once we stop doing them, it really becomes easier to continue down that path.  It isn't difficult or hard to do what we need to do.  It's just so easy not to do those things.
That thought came back to me today as I was reading some stories and postings about this week being the "official" appreciation day and week for administrative professionals.  You know who they are – they are the ones making everything work.  In fact the official slogan is that they are the "pulse of the company".  Having had a number of these brilliant folks work with me over the years I would concur.  And now as a staff of one – I particularly appreciate all that they did for me.  Today what I do not handle myself is delegated in other ways, either to technology or virtual assistants.  And while it works, there was something quite unique and special about that relationship with a particular staff member that kept my days organized and my sanity in check.  I am quite certain that even though it was very easy to say thank you, great job, or any other phrase meant to acknowledge their contribution, it was also at times easy to forget.
Have you noticed that many of our holidays are focused on appreciation of someone?  Mother's Day, Father's Day, Grandparent's Day.. Then we have Teacher Appreciation week coming up in May and on it goes.   What if everyday was a "Thank You" day and we focused on showing appreciation everyday to at least one person?
One practice is keeping a Thanksgiving Journal about someone close to you for a period of time and then giving it to them as a gift.  Imagine a spouse, a child, a parent, a sibling receiving a journal filled with thoughts showing appreciation for them – who they are, what they contribute.  I cannot think of any gift worth more to both the one giving and the one receiving.
Another practice is making it a point to appreciate something or someone everyday and to put that in a journal.  Then when there are times where you may need that extra "lift" – go back and read all of the wonderful things that have blessed you.
What is important is to always live and conduct every aspect of our lives from that place of gratitude.  It makes an amazing difference!  Today – let me say that I am particularly grateful for you and the fact that you have stopped by and shared this moment in time with me.  What are you grateful for today?