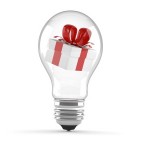 Asking the right question can be like pulling the ribbon on a gift and opening a present to ourselves.
Quite often, instead of looking for different answers, we should in fact be looking for better questions.
When we talk about personal development this is particularly true.
There are two key questions that we must ask ourselves before setting out on any quest to grow as individuals.
The first question we need to ask ourselves is what we want to achieve. We need to be clear about what we aspire to. Our legacy isn't created when this earthly journey is over. It's created now – as we live by how we live. So if we want to be able to design our own legacy, we need only to know what we want it to be and live accordingly. But first is deciding what we want to achieve.
The second question is to ask who we need to become in order to achieve that legacy. One mentor I have learned much from is Jim Rohn. He taught that the true value of goals is not getting to the goal itself. The real value is the person we must become to reach that goal.
As we move into 2013, let's be asking ourselves less about what we want to do and more about who we want to be. Then when we're clear on that, the plans and priorities will all become clear because we will have started with the end in mind.