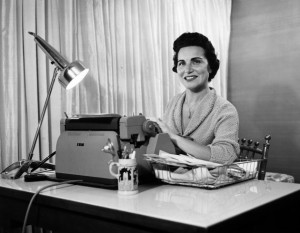 We knew her as "Dear Abby".  She passed away this week at the age of 94.  She was an extraordinary woman who lived a life that she described as "fulfilling, exciting and incredibly rewarding".
The year was 1956.  She was a 37-year old stay-at home mom when she first began a career that would catapult her to global status.
A local newspaper disappointed her in their handling of an advice column and she let them know she could do it better.    They gave her a stack of letters and thought they would never hear from her again. But they underestimated her. She had answers back the same day.  And the rest of her story began.
At one point her column was syndicated in more than 1,200 newspapers and was read by 95 million people a day.  Imagine that.  A 37 year stay at home mom had enough moxie to take on a major newspaper.  She was not afraid to take on something she wasn't technically trained to do because she thought she could make a difference.  And so she did.
One of my favorite insights about her philosophy is found here in her own words:
"… My readers have told me that they've learned from me. But it's the other way around. I've learned from them. Has it been a lot of work? Not really. It's only work if you'd rather be doing something else."
When we think about our drive for success and our need for significance, here is a life that I believe exemplified both.
Her daughter Jeanne inherited her work and legacy.  Her official statement says it beautifully:
"I have lost my mother, my mentor and my best friend. My mother leaves very big high heels to fill with a legacy of compassion, commitment and positive social change. I will honor her memory every day by continuing this legacy."
Ah Dear Abby – rest in peace.  Godspeed.