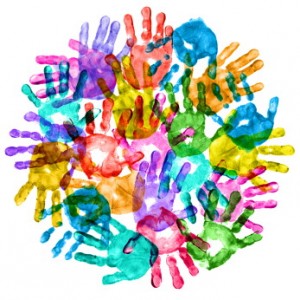 Several articles and blog posts have caught my attention lately about giving back and doing random acts of kindness.
In one blog, a woman was inspired by someone else's example to celebrate her 40th birthday by spending the day doing 40 "random" acts of kindness.  Random applies because the recipients were not expecting the gift but it was meticulously planned because she wanted to reach a specific goal within one day.
She created a budget, found a sponsor and enlisted the aid of friends and family.  It became a birthday celebration unlike any before and impacted everyone involved.
As I read that article and looked at the acts of kindness she included, I thought how wonderful it would be if we would all determine what random acts we could each do.  But not just one day out of the year.  Random acts that we could do routinely as a matter of course.  After all, there is nothing more powerful in our lives than to live in a state of perpetual grace where we are continuously thinking of others.  We are grateful for our own blessings and we demonstrate that by sharing what we can with others.
Here are five ideas to start the creative juices flowing.  Three that are included were inspired by the story and a couple more from those I have adopted for myself.  Based on the experience so far, I'm certain the list will grow through 2013.
1.  Send a hand-written note to someone who has made a difference in your life.  Low cost but priceless.  Go back to school days and honor a teacher.  Remember a neighbor that was always there for you.  Our story's hero did 10 of these on her birthday.  Imagine doing one each month.  There would be 12 people with a moment of joy from your kindness each year, simply because you showed them they matter.
2.  Drop off activity books and toys to the pediatric wing of a local hospital or a children's hospital.  I have a young nephew that is a cancer patient and he is there several days every few weeks having chemo therapy.  The challenge always is keeping him occupied and entertained while he receives his treatments.  These gifts bring a respite not only to the children, but also to their parents and caretakers.  This is a wonderful way to do something that will make a difference in challenging times for these families.
3.  Donate treats and food to local animal shelters.   These groups often depend solely on the kindness and generosity of their communities.  They need all the help they can get.  Even if you do not have time to volunteer or you aren't able to adopt, you can still make a difference.  Follow their guidelines.  In some cases, the local shelters are setup for donations at your local pet stores.  Our local Petco has pre-packaged baskets you can purchase or you can donate with your purchase and get a tax receipt right from the register.  I've made it a practice to add $5 each time I buy my own supplies.  Over time and with enough people caring, these small acts of generosity and kindness can make a real difference.
4.  Give away books.  This is a personal favorite of mine because I'm an avid reader.  I used to hoard my books.  I took great pride in the size of my library.  Not anymore.  Now I look for opportunities to use my library to help others.  I read a book and unless I need to keep it as a reference or know I will read it again, I earmark it either as a gift for a specific person or it goes in my "book basket".  When the basket is full, I find somewhere to take it.  There are several spots for me but you can find your own that speaks to your heart.  If you have a veteran you are close to, honor their service by donating books to the VA hospital.  In fact, all hospitals are a great option for this.  Local libraries will also have programs for donating books.
5. Invest your time in others.  We each have something we can do.  We can cook, read, sew, drive, write letters or even just listen.  We can all do something.  And there is someone out there that needs someone to do that very thing for them.  This is where giving gets personal because we aren't just giving away things.  We are giving of our time.  One of our most precious (if not our most precious) resources.  You might think in terms of nursing homes or assisted living facilities for this and those are great opportunities.  But by thinking creatively, you can also find other opportunities where there is a need.   First determine what it is you are inspired to do and then ask yourself – who would need this?  You will be amazed at the opportunities you can find to serve.
Five ideas to get started.  If you want to make a difference, choose one and get started.  Once you begin doing something, you will be inspired to do more.  And you will begin to see opportunities everywhere you look.
One of my favorite bits of wisdom from Wayne Dyer is this one:  "When we change the way we look at things, the things we look at change."   Let's start thinking in terms of acts of kindness as a way to live.  And the opportunities will unfold.  One little miracle at a time.  Make a difference.  One act, one person at a time.