How often is something given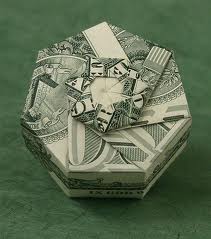 to us, where we know that by receiving it, we have agreed to pass it on?  Most of us are familiar with the tenet that "to whom much is given, much is required".  And we have all heard the phrase "use it or lose it".  But what if we really took this as our world- view?  What if we acknowledged that in everything, we are the steward and it is not just our option, it is our responsibility to see that whatever is within our control is leveraged to its maximum value and potential – our time, our money, every resource at our disposal.  Imagine the waste that would just dissipate.   This is the true foundation of a purpose driven life.  Even in our relationships.  The blessing of connection we enjoy enriches our lives and the value of our individual gifts grows organically as a result.  We see this in principal over the generations of time that build brick on brick to the legacies of those that came before us.
I experienced a very clear illustration of this principal when at a conference, one of the exhibitors passed out dollar bills.  You can imagine that the booth was popular.  But here was the twist:  by taking the dollar, you were promising to do something to bring value to SOMEONE ELSE's LIFE with it, and then post or tweet about it as an inspiration to others to do the same.  The challenge was not just passing it on.  The challenge actually was in part that it was only a dollar.  How do you bring value with a dollar?  And whose life would you change?  I marveled at what a wonderful impetus they were creating by getting us all thinking about how we could use even such a minor resource to improve someone's life.  You could of course add your own funds to it but I thought the challenge of the amount from a creative thinking perspective was also valuable.  Would handing it to a stranger be enough?  Or leaving it as a tip for someone being of service?  In the end, I used it buy a card and mailed it to someone that I knew was having a tough time with loneliness.  And I shared with them that I had been entrusted with the money to bring value to someone else's life and wanted it to specifically bless them.  It was not just my own care in the card, it was also the care of a stranger.  We can indeed experience the power of community when we choose to leverage it.
One life principal that is part of my own belief system is that it is not how much you have – it is how much you use what you have.  What would you do with a dollar to bring value to someone else's life?  How could you use that "gift" to "inspire"?
All gifts in fact are delivered with the trust that we will not only receive them with grace, but that we will also pass their value along, enriched by our own fingerprint and heart.