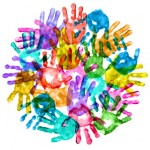 In 1995, Octavia E. Butler was the first science fiction writer to receive the MacArthur Foundation "Genius" Grant. Impressive.
She's also been the recipient of both Hugo and Nebula awards. Very impressive.
As an African-American woman, she also brings great insight about change.
Yes – she can definitely teach us about change.
Leveraging her ability to tell a gripping story, she has been one of its greatest champions.
Here are her thoughts on the subject:
"All that you touch You Change. All that you Change Changes you.. The only lasting truth is Change. God is Change."
A remarkable woman. A remarkable truth.
A compelling thought to take with us into our own lives.