One year and two months ago today our blog was born. It's been an amazing year filled with things expected and things unplanned.  In other words – it's been life as usual.I have been richly blessed over these past fourteen months as I've explored, written and shared with you here.   I was reminded yesterday speaking with a friend that it's important sometimes to go back and just check in to see how we're doing along the way.  As a result, I've been going back through some of the early posts.  When I came to the first post, it was a treat to see how even though so much has changed, what matters remains the same.
The message in this post is still what we are about.  Our values don't change.  How we practice them might – but core values are here to stay.  I hope you enjoy the re-post.  (By the way – the young woman in the post has since had another daughter – Miss Keira!  Her Nana couldn't be more delighted!)
——-Originally posted February 13, 2012————————–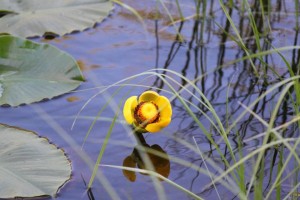 Thank you for stopping by and joining the conversation. We look forward to engaging with you as together we discover new pathways to success.
To really embrace possibility, you have to first be willing to let go of anything (or anyone) that up until now you have allowed to limit you.
You know what I mean. Those silent (or not so silent!) "advisors" saying "you've never been able to do that before", or "no one else has done that before", or any other beliefs that forecast anything less than the best possibility of success.
It's important though to understand that possibility thinking is not just about positive thinking.  It is not seeing everything through rose-colored glasses.  It is about not limiting your options and choices.  It considers all risks so that you can guard against them. But it greatly expands your available choices.  That's why it works.
Let me share with you a story.
The photograph with this post is a great example of possibility thinking.  It was taken by a young woman on a trip last year to Yellowstone National Park in Wyoming.
While I love the image itself since it shows beauty growing in an unlikely place, the photographer is the real story.  Today she turned 30.  She is mother to a delightful 11-year-old daughter, wife to a wonderful and loving husband, a 4.0 GPA college graduate, and just recently had to take a break from her dance classes (ballet) while she's expecting their second child.
What is remarkable about that?  The probabilities for her were much different.  Born at just 27 weeks (that's nearly 3 months early!), she suffered hemorrhages in both eyes and her brain.  The doctors were not hopeful about her quality of life – IF she survived.  The picture they painted included significant learning disabilities and at best, only being able to walk with leg braces.  Also a good chance she would be blind.  Wow!  What made the outcome so different? Love, prayer and perseverance? Yes. Absolutely.  But what stimulated those?  The belief that there was another possible outcome.
This is a personal quest for me.  She's my daughter.  For the last 30 years we have lived and grown in the land of possibility.  And the rewards have been nothing less than miraculous.
What probabilities are you accepting without considering that something else is possible?