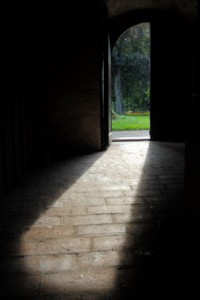 Are you settling for a life that is less than your dream? Have you somehow allowed your light to dim? We often say that we are too busy to work on "us" and that the demands on our time to take care of everyone else leaves nothing left.
We need a shift in that thinking.
We cannot give to others what we will not give to ourselves.  We cannot help others shine in their brilliance if we are not willing to step into our own light.
In her book, Return to Love, Marianne Williamson speaks to this point.
Her words are so compelling that I am sharing them here:
"Our deepest fear is not that we are inadequate.  Our deepest fear is that we are powerful beyond measure.  It is our light not our darkness that frightens us.  We ask ourselves "who am I to be brilliant, gorgeous, talented and fabulous?'
Actually, who are you not to be?  You are a child of God.  Your playing small doesn't serve the world.  There's nothing enlightened about shrinking so that other people won't feel insecure around you.  We were born to make manifest the glory of God that is within us.
It's not just in some of us; it's in everyone.  And as we let our own light shine, we unconsciously give other people permission to do the same.
As we are liberated from our own fear, our presence automatically liberates others."
Here is something to think about:  If you cannot see how brilliant, how WONDERFUL, how incredible you are – then it is time for a new mirror!