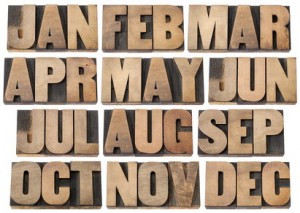 When we think about months of the calendar, our first associations are generally going to be the holidays in those months or other important events and milestones like birthdays, anniversaries, expirations, etc.  Other times the month holds a place for specific activities and communities.  Such is the case for me with October.  This is the month of the Ultimate Blog Challenge!
Every October it's a delight to participate because it re-energizes my own blog writing and affords me the opportunity to have conversations with new people, re-unite with old friends and experience in a very unique way the power of community. As I thought about this particular challenge and what I would focus on for my writings I kept coming back to how much we draw from each other online now for daily inspiration and reminders of what in fact matters for each of us.  The importance of being seen and heard – of seeing ourselves in the joys and sorrows of others so that we align as a community dedicated to a better world for all of us.
The truth is that the need for sharing insights & inspiration has been around for a very long time.  And that brings me to what I'm doing in the month of October and will be sharing here. Each day we will look at a principal that has passed down over time and is as relevant today as it was long ago.  As I began doing the research for these posts, I decided to start with my favorite writings of "antiquity" as Jim Rohn loved to call them – the Bible.  It was natural then to go to the book of Proverbs.
What struck me as I began reading was that when Solomon began writing the words we'll be considering, his first order of business was to explain his "why". The first six verses are dedicated to explaining the usefulness of the proverbs he was going to share.  A great communication lesson.  When we're about to deliver important information, it's a good practice to begin with the value of the message and not just deliver the words.  His purpose was to help the reader: "To know wisdom and instruction. To discern the sayings of understanding. To receive instruction in wise behavior, righteousness, justice and equity."  
I also appreciate the fact that he clearly recognized that the value would be as diverse as the audience. He desired to help the naïve be more prudent, the young to have more discretion, and those with experience to increase their knowledge and receive wise counsel.  Why did he think the lessons were needed? Because sometimes no matter who or where we are, words of wisdom can sound more like a riddle than truth. Indeed!
And therein lies the true usefulness of these lessons from time over time.  They adapt without changing their truth.  They instruct us and inspire us regardless of who we are or where we stand to increase ourselves and stand in a better place.   A worthy use of time to hear them. An even worthier use of energy to live them.
Come join me here over the next 31 days.  Make sure that you share your thoughts as together we journey through time and wisdom together.