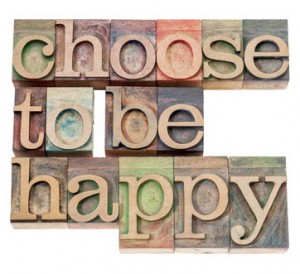 Do you want to be happy? Studies show that all of us in our own way desire happiness.  We may use different words to describe it but there is little question that we all seek it as we understand it.  It's also where cynicism can creep in when it seem to allude us.  But at some point in our life, we discover that its not something we find, it is something we choose.
Happiness is a choice.
Because proverbs often focus on wisdom, it is not surprising that happiness is a recurring theme. Because happiness as a choice has its roots in wisdom.
One of the primary ways that we experience it is to first choose gratitude.  And from there, we're able to see ourselves, our circumstances, even our lives through a different lens.  That lens is not rose-colored.  It is crystal clear and rooted in reality; a reality not clouded with the judgments and limitations we have collected over time.  Those are washed away and what is left is the ability to experience true joy and contentment.
Here are five proverbs on happiness that prove again how remarkably relevant they remain today:
~No one is happier than he who believes in his happiness.
~Health flows from the happiness of the heart.
~Happiness is like a field you can harvest every season.
~When men are rightly occupied their happiness grows of their work.
~He who plants a garden plants happiness.
Those are some of my favorites.  But there was one that I discovered that had its own brilliance.  It is one of those statements that transcends its words and speaks truth.  Within this simple statement is everything I have learned to be true about happiness.  Today's offering could in fact have just been these six words and have said enough.
Take this thought with you and make your choice: Happiness is a form of courage.