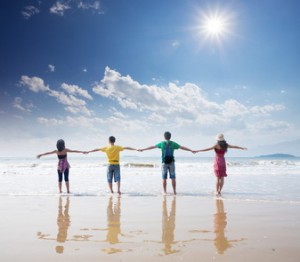 Charlie "Tremendous" Jones once said: "You will be the same person in five years as you are today except for the people you meet and the books you read."  Without question, my life is a testament to that sentiment.  I have been richly blessed by both.  In some ways, they are quite similar.  After all, a good book truly can be a friend and the stories of our friends and shared with them are what bind us together.
Today came news that is sad.  News that an old friend suddenly passed from this life.  And while I know and acknowledge that there is no competition in grief, sudden death seems to have its own sharpened edge of pain.  We are not prepared and there's nothing we can say to ourselves or others that rationalizes it with any kind of relief.  But as always, our comfort doesn't come from anything about their death.  It comes from everything about their life and the gift given to us to share it however briefly.
And so while today's post may seem a bit somber, it's not meant to be.  It's meant to pay homage to a friend by acknowledging the fact that being their friend and having them for a friend made a difference.  For me.  And for many others.  These words are my offering because each of these also call forth an image from memory of what it was like to know him.
There can be no friendship where there is no freedom. –  How lovely it is to be in the company of friends that afford us the freedom to simply be ourselves. 
The world is but a little place, after all. – Even where we are most different, we can always find a common place.  There is always a place where friendship can live.
Do not protect yourself by a fence, but rather by your friends.  – It creates comfort and confidence knowing that whatever may be ahead, friends will be there with us and for us.
The best mirror is an old friend. – The ultimate truth about friendship.  In our friends we see ourselves.  And we reflect them as well.  I am better because of my friends. I want to live so that they can and will say the same of me.
Rest in peace dear friend.  We will see you again. Ride free.