Have you ever experienced this feeling? "I am sick and tired of feeling sick and tired."   One of my mentors, Tony Robbins teaches that sometimes change isn't about aspiration or even inspiration.  Sometimes it is about desperation.  He teaches that in those conditions change will only occur when "…the pain of staying the same is greater than the pain of change."
If you have had one of those moments, or perhaps are walking beside someone who has, today's post is for you.  When I reflect back over some of the most dramatic and meaningful changes in my own life I can definitely see a difference when the impetus to change was a point of desperation.
When I faced a health crisis in 2012 that required many months of treatment that left me wondering which was worse:  the disease or the treatment; I knew that once I was healed I would never again take having good health for granted.  I also knew that the way back to good health was not going to be easy.  It was going to take more than just a "want to". It was going to take a "must".  And that's where we find the difference in our motivation.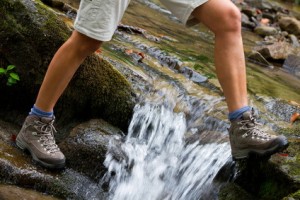 I came across an old proverb near the end of my treatments that stayed with me: "The path is made by walking."  I made that my personal mantra for my own path to good health.  And I started walking.
Now it is so integrated into my life that it never occurs to me not to make sure that I am moving every day.
I recently had an injury to my foot that meant I had to cut back for a few weeks and it was amazing to me both how much it impacted my overall sense of well being and my own determination to get back to my "steps".
It is in the discipline, the constancy of habit that we find our greatest triumphs.  The decision is made in the moment, but the practice lasts a lifetime.
In thinking about this in terms of proverbs, I looked for what I might find in the wisdom words of the past about steps.  And was delighted.  Here are a few that I loved as it pertains to the idea of daily disciplines and power habits:
The hardest step is over the threshold.
The first step binds one to the second.
Step by step climbs the hill.
It was hard to start. But once I did, each step led to the next and before I knew it, I was walking miles in a single day.  That was my hill. Is there something you need to begin? What will it take for you to get "over the threshold"?  Because only once you cross it can your journey begin.
The search brought others that are wonderful philosophical testaments to steps within our lives. Here are five of my favorites:
A sense of humor is the pole that adds balance to our steps as we walk the tightrope of life.
When the drummers change their beats the dancers must also change their steps.
He who wants to do a good jump must sometimes take a step back.
In choosing a friend, go up a step.
He who steps aside for someone broadens the way.
But perhaps my favorite is this one:  The only difference between stumbling blocks and stepping stones is the way you use them.
That's a lesson we can use everyday. How will you use yours today?