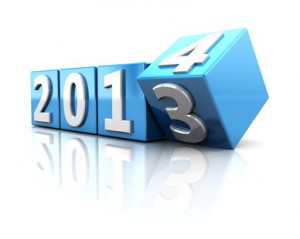 At the beginning of 2013 there were a number of things happening in my life and in the lives of those dear to me that were hard.  Whether the word used to describe them is challenges, tough times, lessons or any other of the terms that could be used (and would be true), what is universally correct is that they were hard.  And they weren't situations that would just disappear overnight.
Stretched before us were months and perhaps even years of "hard".   Outcomes could not be known.  It seemed that all we could do was take it one day at a time and keep moving through life.  But there was something more we could do, that I could do.  We could claim gratitude.  I could practice gratitude.  In everything.  Even the things that were hard.
As we near the end of 2013, while some of the "hard" things remain they no longer feel quite so immense.  Just being grateful has moved many from the "hard" column to the "now possible" column. And beyond the circumstance we all have that choice.  How will we see it?  How will we feel about it?  It's not a simple matter of response.  It gets into our emotions and core.  Our personal energy is either provisioned or depleted.  All by our choice of feeling.  So many lessons have come from this past year.  And so many gifts have found their way to my door.  How they arrived may have appeared otherwise but once unwrapped – the gifts were all of grace.
Over the remaining days of 2013,  I will be sharing here some of the best and the brightest of those gifts.  And so on this day – this first day of acknowledging the many gifts of 2013 let me start with you.  Thank you to those that have joined me here.  My life has been richly blessed by our friendships – new and old!
What gifts have come your way in 2013?  Let's all practice gratitude together and share the joy!