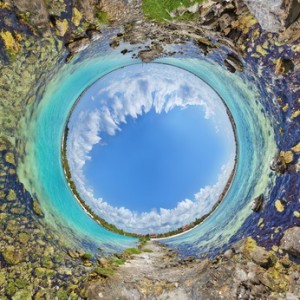 If there is any single activity that has contributed the most to my life in terms of personal and professional success it is my love for and commitment to learning. I am drawn to good writing, to honest expression, to new ideas. As a result, I read voraciously and consider my personal library to be one of my greatest treasures.
A few new authors came my way last year whose words carried beyond the page and were the genesis of meaningful change in my life.  One of those authors was Mark Batterson.
My discovery of Mark came when a friend recommended a particular webinar.  The speaker for that webinar (completely off topic) mentioned Mark's book The Circle Maker.  The mention peeked my interest sufficiently to cause me to search for and order the book.  It become a staple in my library and has been read cover to cover multiple times.  It was followed by his Draw the Circle and then his work Soulprint.  I'm currently reading his In the Pit with a Lion on a Snowy Day.  If you are not familiar with Mark and his work, gift yourself with the experience.
In The Circle Maker, he begins by sharing the story of the Jewish legend from the first-century of Honi the circle maker.  Honi's bold prayer and perseverance saved a generation. There was a proclamation but there was also steadfastness in his belief for the outcome.  And his commitment was absolute. I loved the story's color and its message. In his own life Mark took those lessons "to the streets" and has built an amazing ministry in Washington, D.C.  His personal story is as inspirational as his writing.
But inspiration is only the beginning.  From there we have to leverage the inspiration to launch our own work as Mark did.  We must create our own "circle" and be steadfast in our resolve to claim our promise. And that requires faithful action.  We can see that within the story.  It begins during a devastating drought that was threatening the Israelites very existence.  One of my favorite observations from Batterson was this one: "When rain is plentiful, it's an afterthought.  During a drought, it's the only thought."  So the drought was the inspiration but only Honi took it further.  With his staff, he turned and created a circle in the earth around him. He boldly prayed that he would not leave the confines of the circle he had drawn until the rains came.  When there was a light rain, you might have then expected him to be grateful. But instead, he was rather indignant and boldly stated that he had not persevered and faithfully kept his promise for so little rain.  And then the deluge came.  But he first had to pay the personal price and be faithful to his promise.  Then and only then did God keep His promise.
This was a pivotal lesson for me because I realized that all too often my enthusiasm for something on balance was far more external than internal.  It was influenced by circumstances more than conviction.  As a result, it was also too often short-lived.  True enthusiasm for our purpose requires more than fleeting words.  It requires confidence, courage and character.  It requires us to do the work, consistently and faithfully.
The question then becomes less about what promises are we willing to make and more about those we are willing to keep.  When it comes to our health, what promises will we keep?  When it comes to our finances, what intentions will we honor? When it comes to our closest relationships, how steadfast will be our resolve?  In our work, will we stay the course?  Because in the end, each of those promises is like Honi's circle. The outcome is going to be 100% dependent on the honoring of our commitment to that circle each and every day.  To have the tomorrow we want, we must live our promises today.
Join me.  Draw a circle.  Live your promise. Enjoy the rain.