There are many "lists" that appear when we wrap up the year.  Lists of those we celebrate, lists of those we lost, even lists of those we wish we didn't have to list! Some of the lists themselves have become a form of social proof, their own kind of pinnacle.  And since I'm a list maker, I seem to find and read them all.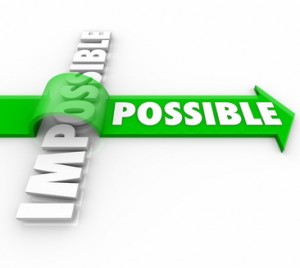 One list that has captured my attention this year comes from Bing.  They featured Sara Bareilles' "Brave" in one of their marketing campaigns and were inspired to change things up when compiling their "Year in Review" for 2013. The result is both humbling and inspiring. They chose women.  Women that exemplified "Brave" for all of us.  There were some lessons that stood out to me as I read through the names and stories they selected.
First were the women that without tragedy would have still been widely unknown. In each of their stories there is a reminder that our finest moments do not come in spite of our challenges, they arrive because of our challenges.  We must applaud what goes beyond courage to heroism because of the example they set for us all.  One of the honorees is Malala Yousafzai, a 16 year old Pakistani girl who survived an assassination attempt because she spoke out for education rights for girls.  She did not just survive that brutal attack. She has thrived.  She used that experience to shore up her cause's platform and is the youngest woman to be nominated for the Nobel Peace Prize.  I have followed her story and have gifted her book to several young women, including my granddaughter because her work is so incredibly important.
Then we come to a group that stood out to me simply because they are of my generation or older.  These are women that could easily be settling in at this point in their lives.  They already fought and won so many battles, accomplished many significant things.  But that is not the case for them.  It's an important reminder that we all need to continue to strive and push our boundaries.  I love that Diana Nyad was successful in her quest to swim from Cuba to Florida. What I love most about the story though is that she only succeeded after four attempts that others would count as failures.  Others might have given up.  But instead she learned from each of them and kept correcting and finessing her course. She did not succeed "in spite of" her failures, she succeeded "because of" her failures and the lessons learned.
There is a common thread among the stories of these women just as there is a common thread among us. What we see as an obstacle may in fact be our springboard.  What we see as a setback is most likely a setup for success.  It is not what happens to us that determines what is next.  It is what we do with what happens that spurs us on to our next best.
In case you missed the gift of this particular list, you can check out the video and more information on all of the women on Bing's site dedicated to Celebrating the Women of 2013. And make sure you check out Deb Cohan's video of her dance party with her surgical team.  I love that woman! Her wish before facing surgery for breast cancer?  Dance with me! And they did.
How big is your brave?