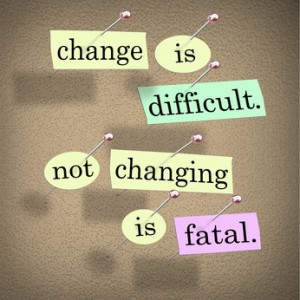 Where have you been resisting change?
Do you recognize the risk if you continue to resist?
Whether we want change or not, it will happen.  It is inevitable. When we resist change, we allow someone or something other than ourselves to be its architect.  When we embrace change and become its designer, we are no longer at the mercy of other architects.  We are the creator.
Something to think about.
"The secret of change is to focus all of your energy not on fighting the old, but on building the new." Socrates