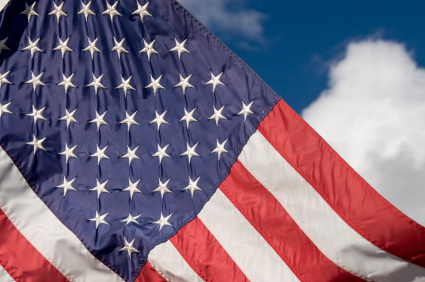 Today is July 4th.  Here in the United States of America, it is the day we stop as a nation to recognize the value of freedom.  No one living today was there when the first work of American freedom began.  We can visit the places and relive the stories but in truth, I'm not sure we can fully appreciate the sacrifices involved.
But all of us have in our own time in history been a witness to some event (war or otherwise) where the idea of democracy and freedom not only for America but for other nations as well was defended.  The historical value of those moments will be added to the freedom story and passed down to future generations.  What we should all recognize is that freedom, along with everything else in an imperfect world, requires continuous work.
In the movie "American President" there is a scene where Michael Douglas in his role as the fictional president states that being an American isn't easy.  It is hard.  Because it comes at a price.  The price is that for us to have the right to shout our opinions at the top of our own voices we must be willing to defend at the top of our lungs those with other opinions.  We demonstrate true freedom when we defend those that are different from us.  Freedom has no purpose without diversity of thought and being.
Consider that the best way to celebrate freedom may be to take the opportunity to both honor and break from tradition.  To do something different.  Freedom of choice.  It was hard-won.  Let's make sure we honor the sacrifice by using the gift.