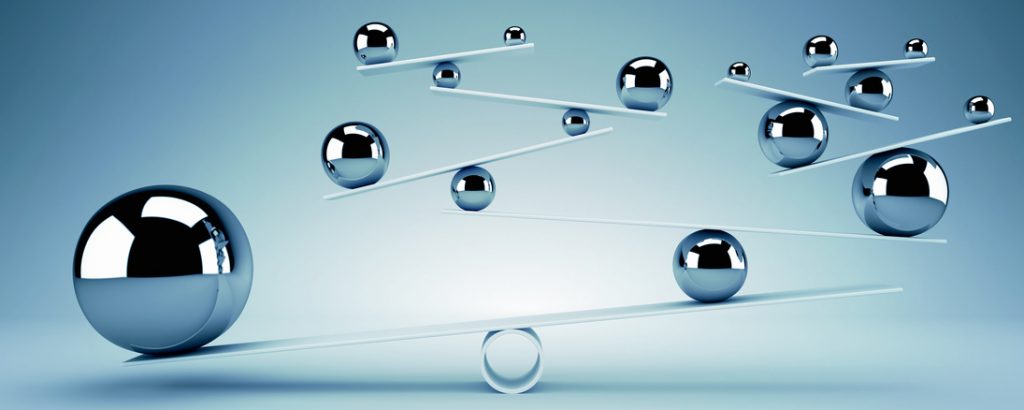 Work and life balance is a popular topic for executive and life coaches. It's not a concept that I fully embrace even though I'm trained to help others achieve it. There seems, at times, to be a belief that we can proportion ourselves out in some measured way across all the demands of life. That hasn't really been successful in my experience. Life doesn't happen that way.
It has been my experience that the more we attempt to create silos or compartmentalize our various roles, the more we face conflicting priorities and ultimately, always feel like we are failing somewhere or someone. Quite frankly, it's not how I live or even want to live.
What I do believe is important is an awareness that we are a multi-dimensional being that needs our care and attention. That can be achieved when instead of creating unsustainable boundaries we create an integrated view of who we are and the value we bring to our world.
Victor Hugo expressed it well when he said: "To put everything in balance is good, to put everything in harmony is better."
The balance I think about is rather like how an aircraft balances and levels itself during flight, constantly adjusting its positioning to stay on course.
When we look at it from that perspective, there are some clues that will tell us if we need to make some adjustments in our lives to remain on course.
Here are five checkpoints I invite you to consider:
The first one is in fact the most important and if this isn't in check, there's no reason to go further until it's addressed. I learned this one from life and success mentor, Jim Rohn, and it is simply this: Wherever you are, be there. That's my first check. If I'm working and thinking about something else, I'm not going to be effective. If I'm with friends and family but thinking about work, I'm not going to be engaged. There's a balance issue and I need to adjust by shutting something down to course correct.
The second one is what I call my calendar check. When I review my plan for the week each Sunday, I check my values against my calendar. Where are my health goals showing up? My learning goals? My relationship goals? If all the parts of my life aren't there it's time for a tuning. Rather like a flight plan before take-off. We need to know we've got everything working as needed for a successful journey.
My third check-in focuses on my core value of personal growth. I want to ensure that I am growing across multiple disciplines. My growth needs to be aligned to my goals and not just my profession. Whatever it is we seek we also need to study. I found that I wanted to grow in my knowledge around finance and investment. But my personal development plan didn't reflect that. Now there are books in my library, I regularly attend seminars and have several podcasts I follow.
The fourth check point is related to the first one but its importance merits its own reflection and that is relationships. Each week I check in with my inner circle and also review where I'm growing and need to expand that circle.
The last point is less specific but matters a great deal and it is this: Am I happy? Do I feel satisfied with how I am showing up in the world and the contribution I am making? We can get so busy with the demands of life we forget to enjoy life.
Five check points – clues in each one for adjusting and calibrating how we are living our lives to ensure we are making our highest possible contribution in each moment.
These are the disciplines of legacy and are deserving of our attention. Balance? Perhaps not. Harmonized? Guarding that everyday.
Live (harmonize) today like you want tomorrow to be. Live (harmonize) well.