A note to my readers,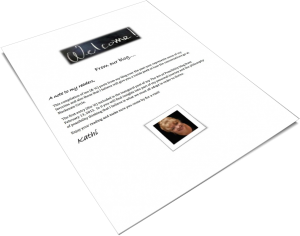 From our blog….
This compilation of ten (& 1⁄2) posts from my blog over the past year represents some of my favorites and also those that I believe will give you a inside peek at how the conversations go at Mackenzie Circle.
The first entry (the 1⁄2) included is the inaugural post of my The Art of Possibility blog from February 13, 2012. In it you will find insights into part of my personal journey and the philosophy of possibility thinking that I believe is what we must all adopt in order to thrive.
Click on the image above to begin your download and please, enjoy your reading and make sure you come by for a visit!
Kathi