Kathi is able to capture the audience's attention with her own remarkable story as well as other examples from true life.  Using humor and interaction, audiences are able to relate to the message and walk away with insights they may not have expected but will long remember.
Kathi's personal mission is to help people see and achieve more value in the rest of their story than they ever dreamed possible.  Here are some of the responses of those that have experienced her insights and delivery:
---
"Wow Kathi! That was awesome!  I'm still trying to get up off the floor.  You nailed it! What great ideas."
---
---
"It must be gratifying to work with people the way you are. Preventing the downhill slide in their confidence, the finances, and relationships because you help them see what's right there all the time. Love it."
---
---
"The information you have provided is so powerful.  It's like finding out the secret ingredient to the special sauce. Thanks for sharing!!"
---
Kathi can develop a custom program to perfectly fit your needs or deliver one of her own presentations, workshops or seminars. Kathi's most frequently requested presentations cover the topics shown below.
Living G.L.A.D. — Your Guide to
Creating & Living Tomorrow's Dream Today!
---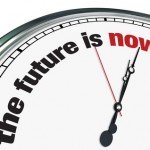 Is your ultimate success something that you always see in the future? Does it always seem to be ahead of you instead of with you? Discover a better way. You CAN live TODAY like you want tomorrow to be. You CAN begin NOW claiming your success.
Learn simple key strategies and power habits that can make a difference in your life (and lifestyle) beginning today!
3 Easy Steps to Your Success with C.E.P (Continuous Expert Positioning)!
---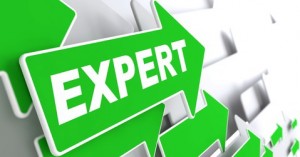 With today's rapidly evolving markets, the path to being recognized as a leading authority or expert in any field requires constant nurturing and a continued commitment.
Learn 3 steps to success that are proven, powerful and profitable!
5 Keys for Having the Lifestyle You Want
on Your Terms in Any Economy
in the new C Suite!
---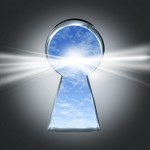 Markets have shifted. There is a new landscape where leadership roles are dramatically changing – some even disappearing. The result is unparalleled opportunity to take new roads and forge a pioneering path to success regardless of background, education and yes – in any economy.
Enter the new "C Suite" with the 5 keys that unlock the secrets of this compelling opportunity to chart your own course and achieve the lifestyle and riches you want on your terms.

Speaker Bio: A published co-author with her first solo book being released in 2014, Kathi Laughman is an Inspirational Speaker and certified Life Coach.  She has over 25 years experience in corporate America in the areas of strategic planning and business process development.  After being impacted by economic downsizing, she went on to receive her Certification (CPC, ELI-MP) as a Professional Coach from iPEC Coaching and ICF (International Coaching Federation).   Today she heads The Mackenzie Circle LLC, her own company that serves professional women that are committed to continuously creating new pathways to success and significance.   Kathi blogs and provides free insights on personal development and life strategies on her website and blog at http://www.mackenziecircle.com.