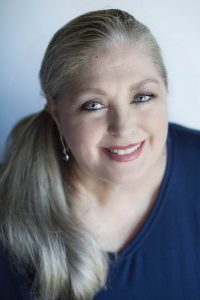 Referred to by her clients as "The Plan B to Z Expert", Kathi inspires them to see beyond probabilities to possibilities. They are stronger, happier and more financially secure than ever before. The result is the creation of far more value in the rest of their story than they ever dreamed possible.
As a thought leader, coach, speaker and author, Kathi brings a fresh and insightful view of what is next for her generation and beyond.
She spent over 25 years in corporate America in the areas of strategic planning and business process development. After being impacted personally with the loss of her executive position of 13 years, she realized that she had a choice of waiting for the economy to recover or creating her own economy by starting her own business and serving others in a more meaningful way.
To realize that dream, she returned to school and finished a degree in Business Psychology and went on to receive her Certification (CPC, ELI-MP) as a Professional Coach from iPEC Coaching. She also holds master practitioner status in their Energy Leadership program. Kathi is a member in good standing of the ICF (International Coaching Federation).
Today she heads Mackenzie Circle, her own company that serves professionals committed to continuously creating new pathways to success and significance.
In addition to her work as founder and President of The Mackenzie Circle LLC, Kathi also works with several charitable organizations including Between Jobs Ministry as a volunteer coach and encourager. She has been recognized by The International Women's Leadership Association as a Woman of Outstanding Leadership based on her contributions to Family, Career and Community. Kathi is currently serving as President of the Houston Chapter of Powerful Women International (PWI) and as Director of the North Houston Chapter of the Public Speakers Association (PSA).
Personal Mission Statement
To help people see and achieve more value in the rest of their story than they ever dreamed possible.
Company Overview
Founded in 2008, The MackenzIe Circle LLC offers coaching and training programs for individuals and groups focused on personal development and optimal performance as well as information products, books, e-books and other program media.