"Our chief want in life is somebody who will make us do what we can." (R. W. Emerson)
There is an old Chinese proverb that says "The best time to plant a tree was 20 years ago.  The next best time is now."   As your possibility partner, we believe that this is your best time.  You can be stronger, happier and more financially secure than ever before.  Our programs are designed to help you do that in less time in a way that keeps you on track.
But there is a catch.. Everything we offer requires you to engage.  To participate.  Because that's what is required for you to be successful.  You must engage.  You must participate.
Whether you are a professional looking to re-define your role within the corporate world or a business owner looking to re-invigorate your market place and customer value, the same formula applies.  You need the right mindset, magnetically powerful motivation and proven methods.  We help you run those tracks in parallel for maximum results.
We offer special programs for our elite customers.  Be sure and sign-up for our newsletter to hear about them.
If we are just meeting- Welcome!  We have 3 programs and we'd love to talk to you about them and get you moving through the art of possibility to the land of winners!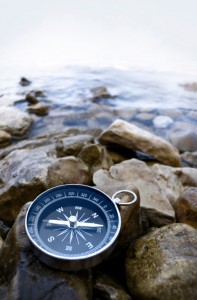 One on one:  A better you. A better business 
A 90 day program that explores all of your possibilities and helps you determine your best strategies and course for the future.
Group  program:  G.L.A.D. (Goals, Learning, Action, Discipline)
If you enjoy working as part of a mastermind group, G.L.A.D. is for you. We brainstorm together and determine how to get GLAD and stay GLAD through the power of accountability and community.
Laser coaching:  M³ (Mindset, Motivation, Method)  
The only  succesful path to powerful change.  If you know what you want to target, this program is for you. 
Speaking & Training:  Kathi is available for speaking engagements and offers private training programs for your company or organization.
"Our history is filled with lessons of personal power. We live in a time of  unparalleled possibility. There is no limit to the resources available to us when we need them. How can we not succeed?" (Kathi C. Laughman)
Be inspired twice a month from stories of personal power, discussions and practical ways to discover possibilities for yourself and connect with the right resources just when you need them! All designed to help you design and deliver your best life! Sign up for our newsletter today!