"Hear" what our clients are saying about working with us: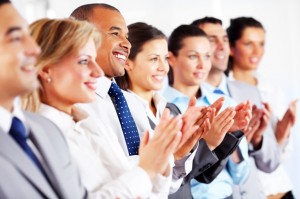 Every time I talk to you I am inspired!!!!!
Wow Kathi! That was awesome!  I'm still trying to get up off the floor.  You nailed it! What great ideas.
You are a GIFT!!
I want you to know that you were such an instrument of change for me this past weekend – I have truly shown up differently and I ABSOLUTELY love it!
I really appreciate the time you spent with me today.  That was the most helpful conversation I've had about my future during this whole process.  Thank you so much.
Again, you amaze me!
I had been thinking "around" all of the things….but you really helped my gain clarity.
It was a huge breakthrough for me. Great insight!  Thanks for the motivation!
It must be gratifying to work with people the way you are. Preventing the downhill slide in their confidence, the finances, and relationships because you help them see what's right there all the time. Love it.
Thanks so much for today – you are a gift.
WOW!! Thanks!
An amazing gift – thanks!!
The mind shift after I spoke with you on Thursday was incredible.  What a boost for my confidence.  You held the torch for me until I could see the path back to my truth.  That was priceless!!!  Thank you!!!
The information you have provided is so powerful.  It's like finding out the secret ingredient to the special sauce. Thanks for sharing!!
Thank you so much Kathi.  You are meant for this career.  You are the gift.
It is rare that you come across an individual that has the ability communicate at a superior level while challenging you to think so deeply.  Kathi Laughman, President and Founder of The Mackenzie Circle, LLC is one of the most insightful and articulate thought leaders that
we have seen.  She has an amazing ability to develop and present information in a manner that inspires critical thinking and gets to the core of turning challenges into opportunity.  Her direct approach, commitment to her own personal integrity and passion for developing others are visible in all aspects of her work as a professional coach and thought leader.  If you are looking to take your business or yourself to the next level, Kathi is the
one you need on your team!  Thanks, Kathi for all of your tremendous insight over the past year and we look forward to working with you much more in the future!!!
Kathi is an exceptional individual and business partner. She brings a combination of innovative business techniques and communication skills that drive success. Her desire to
always discover ways of improving her business delivery made it very easy and rewarding to form a business partnership with her and her team. Kathi is by far one of the best I have had the privilege of working with and I look forward to our continued success for many years to come.
Kathi's laid-back, informative way of sharing her experiences and describing business practices relaxes the newcomers. She has a proven track-record and is a gifted mentor.  I would not hesitate to work with her in the future. I have thoroughly enjoyed working with and learning from Kathi.
Kathi is strong leader with clear vision. Her mentorship helped us to implement projects with great success. She can transform any kind of team into high performance. She provides very effective solutions that benefit organizations in the long term.
Kathi Laughman is capable of taking a rough idea to a fully operational and efficient
business line.  She will quickly size up the situation, provide a flexible plan of response, and produce positive results that are appropriate for any given circumstance.
Kathi was impressive from the first day we met. I consider her a mentor. A joy to work with, Kathi's personable style has inspired many others besides myself and will continue to do so.
Kathi demonstrated herself to be one of the most dedicated, hard-working and
strategic business partners I have ever had the pleasure of working with.
Kathi accepts accountability, communicates with integrity and is transparent in her
agenda to guide clients to not only do things right, but do the right things.
I recommend Kathi because she is passionate, knowledgeable, has an eye for details and is
just plain fun to collaborate with! I would gladly work with her again, knowing I'd be in for an adventure!