Have you ever started doing one thing and it morphed into something else? Something completely different?"
That is the opening line for my book Adjusted Sails: What does this make possible?
My experience as an author reflected where I was in my life. There was something more there. I could sense it. Some days I could even see it.
But my direction wasn't certain. I told a friend that at times the picture of what was next for me was so clear it was like a haunting.
Haunting because it seemed that if I reached for it too quickly or vigorously, it would be like disturbing the surface of water. The vision would be lost.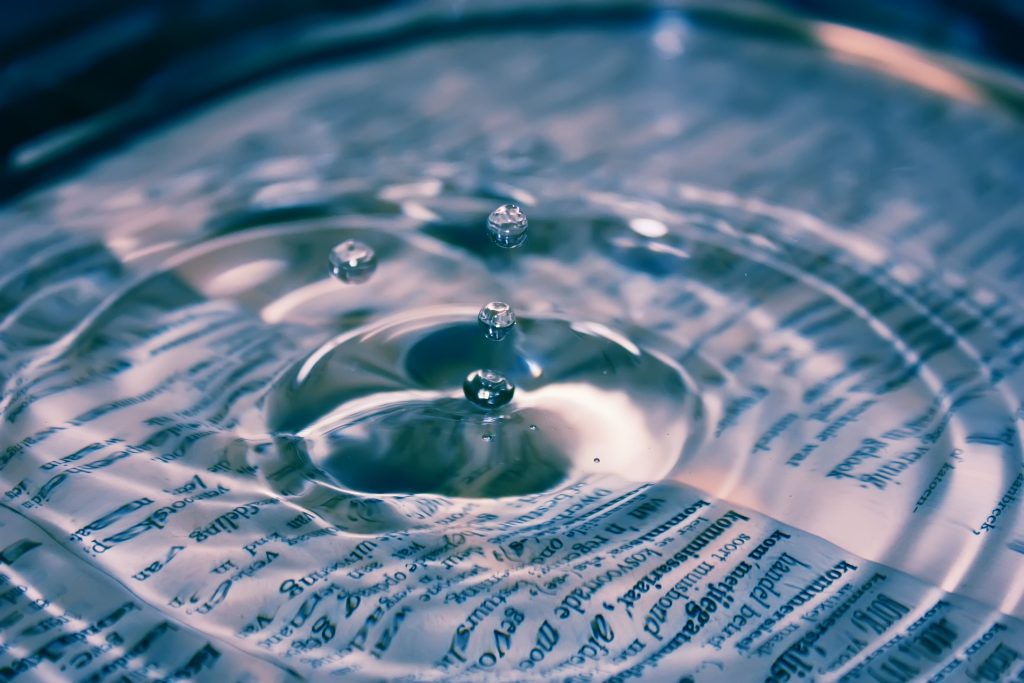 I think most of us are fine when we know what we're up against.
It's when there is missing information and we're operating without knowing what might be coming that our resolve can falter, even fail.
Fear of the unknown. The winds of change.
Living with uncertainty is hard. How do you prepare for what's next when you don't have a clue what's coming? And today, what is certain is that we face universal and, what seemingly is all encompassing, uncertainty.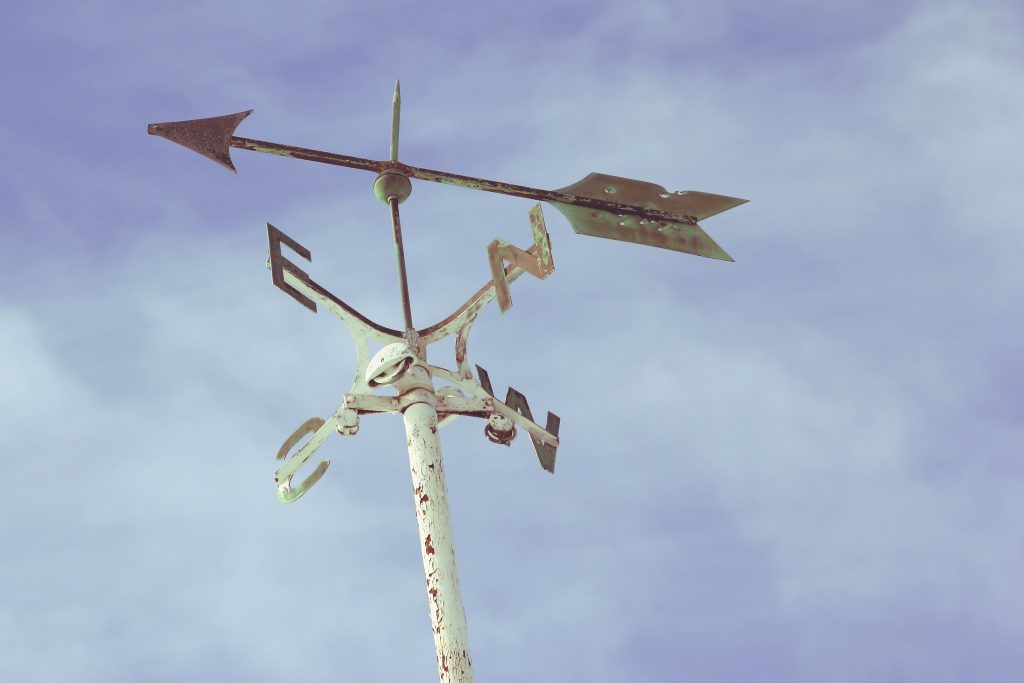 The idea that someone else is more adept or charmed than anyone else for facing what life brings is false.
Here is the good news: We each have it within our power to thrive regardless of what we may encounter or even cause in life.
Travel back with me to a cold November night, not so many years past.
My life was about to take several drastic and unexpected turns. That's not to say I hadn't gone through transitions, even significant disruptions before. There had been many singular events to absorb.
But this time, they kept coming, like multiple waves on a beach that became more and more deserted. With each wave, I experienced a completely different level and source of challenge.
Has that happened to you? You believe you've met a problem head-on only to find there was another one lurking just beyond the corner.
And then another.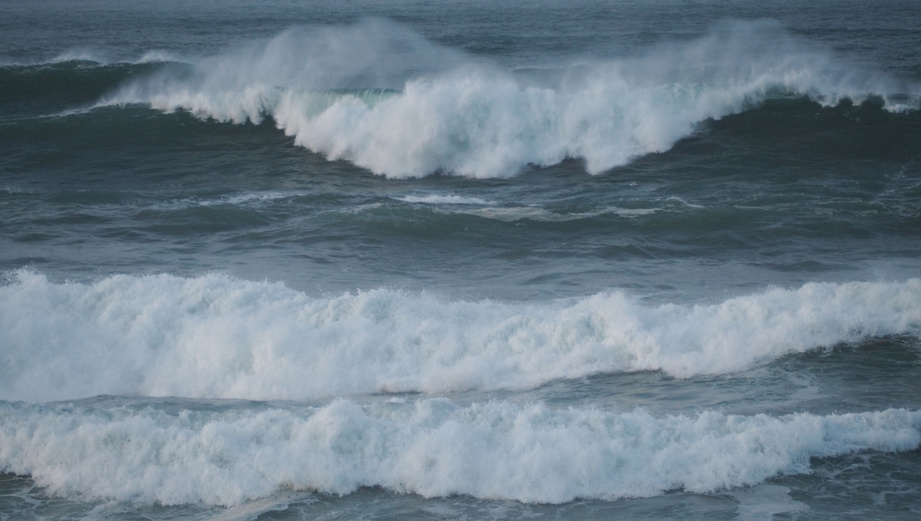 That November, after living for more than two decades as a single parent, in a shower of rice at my daughter's wedding, my personal status moved from single Mom to single Empty Nester.
I had just turned 50.
It seemed a natural progression of life events, but it held far more significance than I had imagined.
I had great plans, but I was not prepared for the emotional aftermath.
Without my child, who would need me now?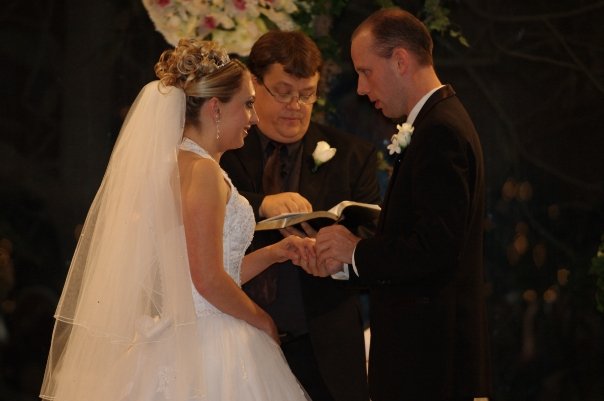 With the next wave my professional life was changed by a pink slip.
I left the halls of the executive suites to join the throngs of the unemployed in tough economic times.
Overnight my identity was again in crisis.
Without my work, who was I?
Keeping pace, my world shifted again while sitting in a doctor's office.
My health was demanding immediate and total attention.
A tough, year-long battle with Hepatitis C brought me to my knees.
Without my health, what kind of future was I facing?
Empty nest. Empty job. Empty health. Empty.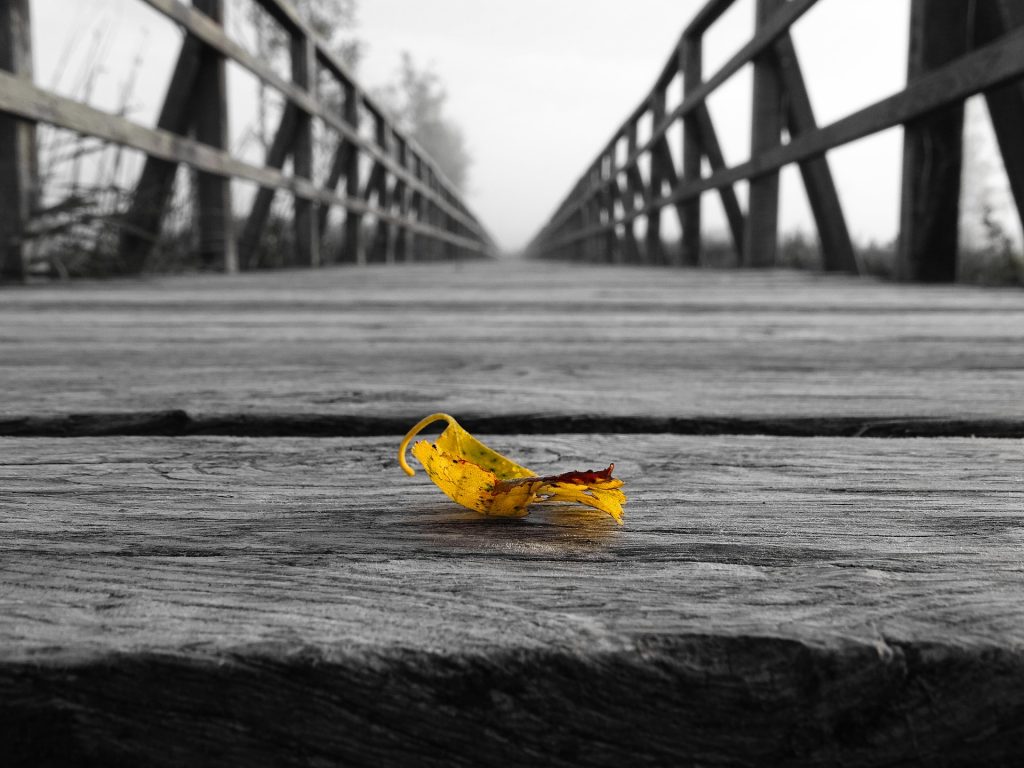 Just as I began to regain my footing after each disruption, the next seemingly random act of life appeared.
Not exactly what I had envisioned, especially at midlife where things were supposed to be coming together. Initially, it all felt immensely unfair. My personal and professional resiliency was put to the test.
Those times were not easy. There were long days and even longer nights. There were fears and many tears.
At each juncture, I had to choose between being diminished or being increased by what was happening in my life.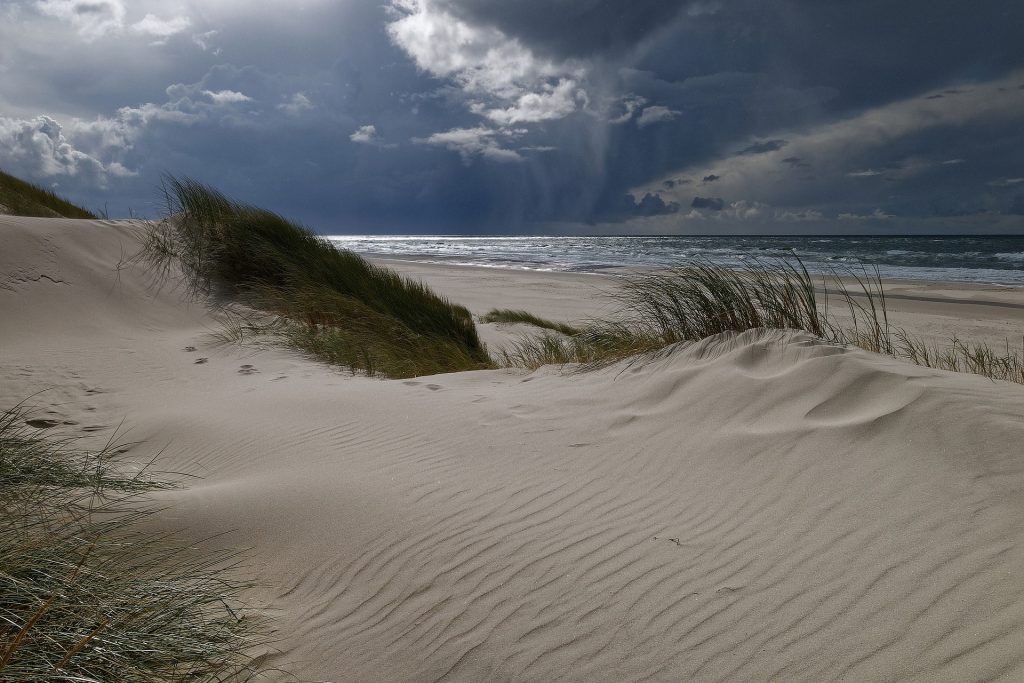 We meet ourselves in the most intimate way in these moments. Because change is hard, especially when you liked things the way they were!
What I learned was that even though each wave brought significant loss, it also brought something new.
The surprise? My life was richer, fuller. Not diminished.
That's the real story.
It's not about what I went through.
There were gifts left behind by the changes I hadn't expected.
The real story is about the possibilities that were born from what initially only felt like loss.
That is how we embark on and continue our journey with unshakeable joy.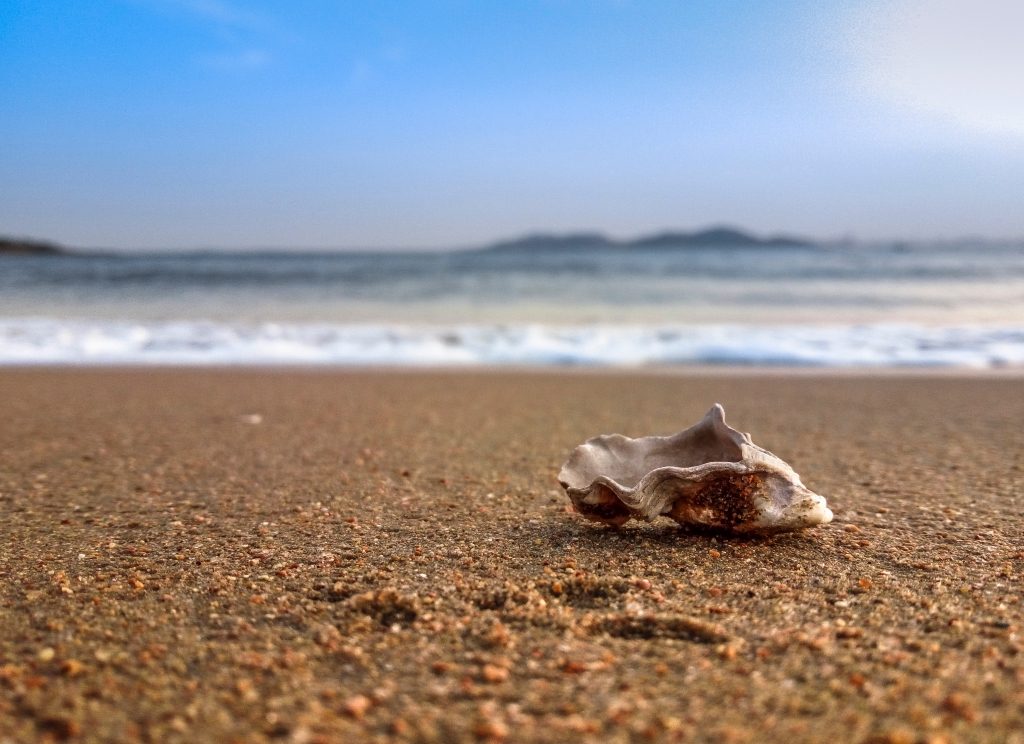 When I found myself unemployed in 2009, a time when the economy itself was in trouble, I was faced with critical decisions about my future.
It was clear that I needed a fresh view of myself and the value I could bring to the world. This wasn't going to be about "bouncing back". Where I had been? That place was gone. It no longer existed.
Through serendipitous events I found myself on Nightingale Conant's website and hired a life coach. I decided to learn more about coaching and pursue that as my next work. That led me to enroll in a coaching certification program (iPEC). It was there that the course of my life and work would be forever changed, although not in the direction I thought.
In one of the training sessions we were required to pretend we were at a party with friends we hadn't seen in five years. Remember that – five years is an important part of the story! The year was 2012. There were about 20 or 30 of us there. We had cups of water in hand and began to mill around and have conversations. The rules were simple – we had to be there based on where we wanted to be in five years. In other words – we were fast forwarding our conversations to be about where we wanted to be in five years as if we were already there.
It was such an insightful exercise. One of the things of course we always talk about is what we do. I found myself saying that I was working on my next book, that the last book had found some success. I was really pleased that my work was helping people and I was looking forward to the next one's release. I had no idea where that thought sprang from. When did I decide to become an author? It was so powerful that I knew my future had changed.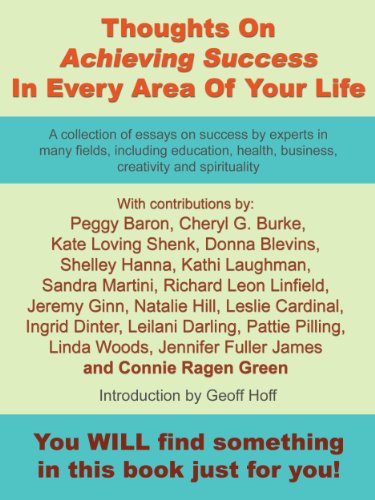 I met Connie Ragen Green on line thru one of her courses and the bonus was that you could contribute a chapter to her next compilation book. I didn't even know those existed, but I thought it was a perfect place to start. That book is still available on Amazon Kindle. The title is Thoughts on Achieving Success in Every Area of Your Life.
I was an unemployed business executive adrift. It was a perfect topic because I needed to think beyond where I'd been and about how I wanted to define success going forward.
My chapter was about picturing or creating a vision for success. It was what I was doing at the time so that's what I wrote about. My closing line was "To the art of possibility!" Little did I know that the subject itself (possibilities) was in fact planting the seed of where my writing and work would go.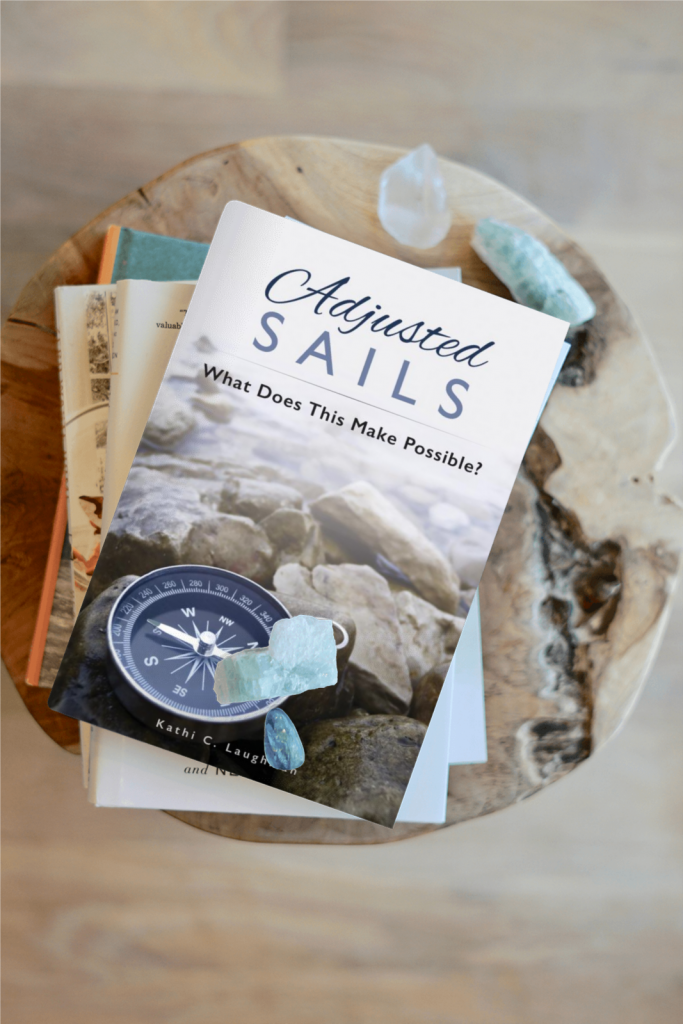 Over the next few years I contributed to other books and then worked on launch teams for authors I admired. Learning by giving.
My first independently published book as a solo author was released in December of 2017 – Adjusted Sails: What Does This Make Possible.
It had been five years…
The winds will blow. But you can adjust your sails.