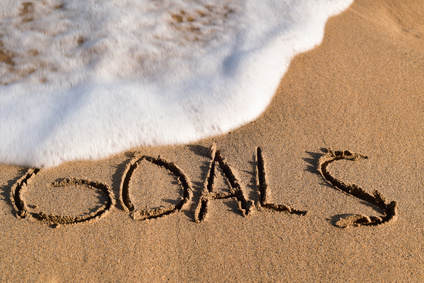 It seems just a moment ago, we were ushering in the new year and yet here we are, almost at the end of the first month of this trip around the sun.
Statistics tell us that this is the time when we are most at risk of losing our momentum for the determination and drive we embraced as the calendar page turned.
Life has already started to challenge us.
My focus this year is around investment. And I can personally attest to the fact that resistance has already appeared. But I can also sense and see where for me, this time I'll be defying those odds (don't you love when that happens?) and my resilience is showing resistance the door.
I've been giving thought to what creates our ability to sustain our pursuit of our dreams beyond the blush of making them.
As I was listening to a speaker this past weekend talk about real estate investments I began to see a universal application to some principals he was sharing. The segment was on how to know when you had found an ideal property for investment. While the specific details are different, the concept of testing your choice before the commitment of investment was directly on point.
There are so many things we can do. We have so many choices in terms of where we want to grow. How do we know that the goals we've chosen will in fact stand the test of time?
Using the word IDEAL as our guide, here are some thoughts to consider:
I-IMPACT
When we know what the results of our efforts will be, they have a higher probability to be sustainable. As Jim Rohn taught: "When the promise is clear, the price is easy."  We have to start with the promise.
D-DEFINED 
The plan to achieve needs to be flexible but not vague. This is also vital to long-term success. What steps are we taking, in what time frame and how are we going to track progress?
E-ENERGY 
When you think about the impact and effort, how do you feel? What energy is produced? High? Low? Excitement? Dread? Everything in our life either creates or consumes energy. The ideal goal will do both but not be in equal proportions. It will be producing more positive energy than it expends. If thinking about your goal does not energize you, it's in jeopardy.
A-ALIGNMENT 
This could be the place where we are most vulnerable. When we set a goal that isn't in alignment with the rest of our life it can become a point of contention, even conflict with other priorities. When we begin by creating alignment for the goal, we are supporting its ultimate success. We are making room for it from the onset. Sometimes this is not just alignment for our own life but also alignment with others in our core circles.
L-LEVERAGE
While this is in the final spot, it could be considered the secret sauce of the whole effort. What do you have you can leverage and integrate into this new work? How will you be able to leverage the results of this goal for future work? What opportunities are being created before, during and after success? It is the bridge between now and next.
Our investments must be setup for success from the start.
Let's recap: The IDEAL goal will have a championed impact, be exquisitely defined, bring optimized energy, support alignment in our life and create opportunities to leverage resources we have now and produce an outcome we can leverage for everything to follow.
I believe It's a good check-up for where we're focused. What about you? How do your goals fare? Are they IDEAL for this time and place in your life?
Live today like you want tomorrow to be. Live well!