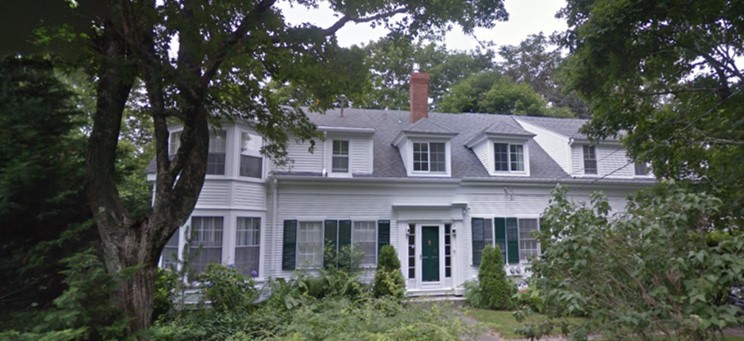 In her Sunday Paper this week, Maria Shriver talked about the fact that it is almost always a stranger that ends up shifting our lives. I had to think about that for a moment but in the end, I would agree.
The words of strangers can cut thru the fog of what is familiar. And when their words move us, we want to take the conversation deeper.
Certainly, the authors of books and poems that touch us fall into this place of meaning.
Maria's words brought my thoughts from this past week together.
Have you ever visited somewhere you've never been, and immediately it felt like home? The photograph above is of the house where some fellow writers and I lived for a week on Cape Cod last year. It is a rambling old house, originally built in 1858.
It's an author's house dedicated to authors. Each of the six bedrooms is dedicated to a notable writer from New England. Every morning we would gather around an old wooden table. One of us would represent the author of our given room for the day. We would read, then agree on a writing prompt and do what we came to do – write.
One of those writers was the Pulitzer Prize winning American poet, Mary Oliver. The morning that we read her work was special. I already owned some of her writings but had never delved into them. That changed with that morning's exercise. Since then her work has shown up frequently in my chosen daily readings.
When I learned this past week that Ms. Oliver had breathed her last breath here on earth it took me back to that time and place. She was extraordinary. Through her seemingly ancient and yet forever young eyes she could see, and then help us to see, the astounding world we live in.
We would all be well-served to follow her advice and instructions for living our own lives.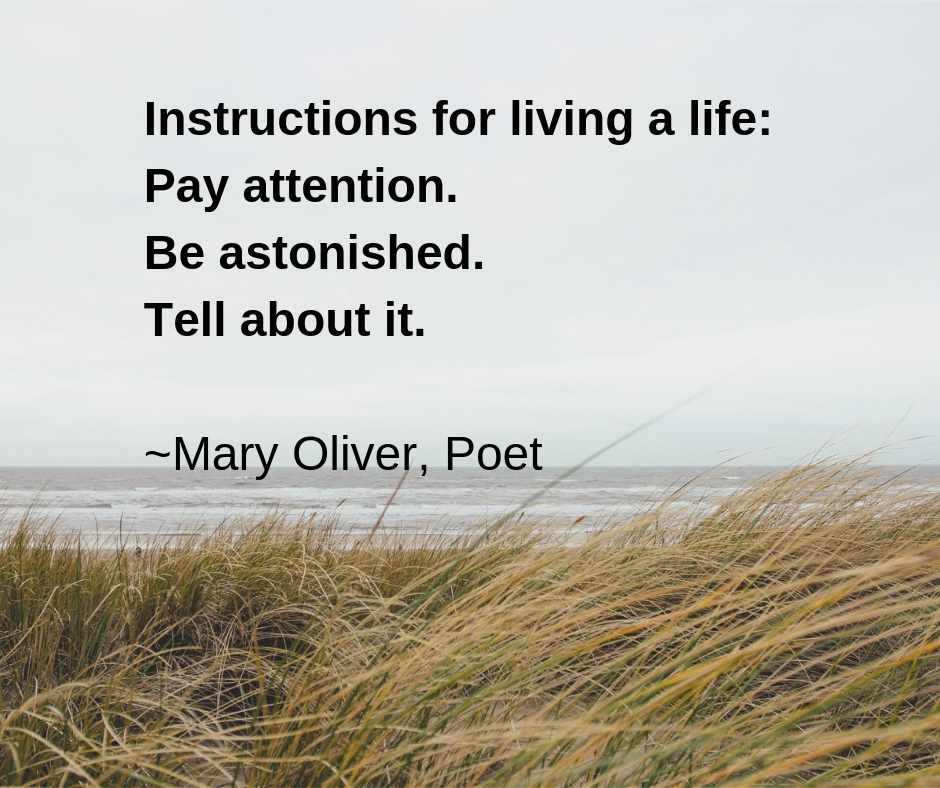 I'll be returning this year to that old rambling house in Cape Cod. I'm hoping that this year, Mary Oliver's room is mine.
In the meantime, I'll be spending time with her voice in my ear hearing that most important question:
Tell me, just what is it you plan to do with your one wild and precious life?