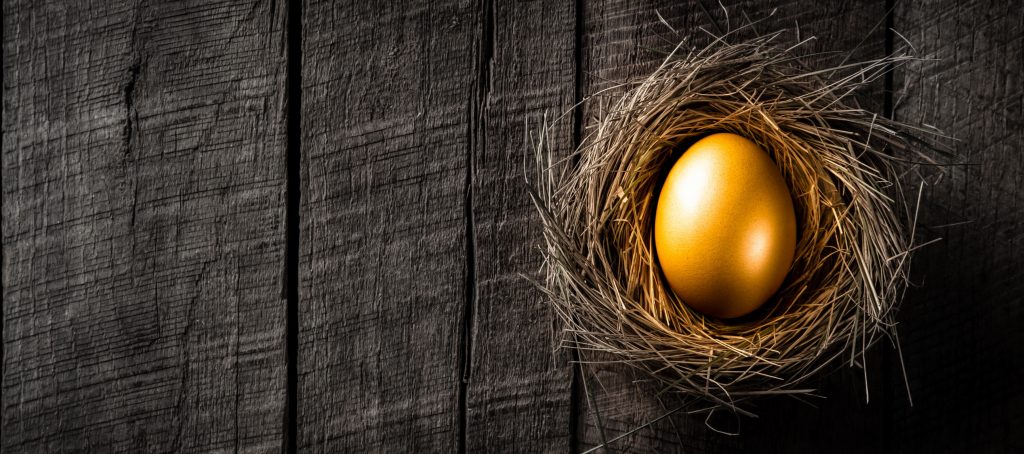 There is a phrase used sometimes when talking about negotiations that, when you stop and think about it, has a broader application. It speaks to the difference between what someone actually pays and how much they were willing to pay. It's referred to as the seller perhaps leaving "money on the table" by underpricing or giving in to negotiation pressure. It comes down to how much was possible from the transaction vs. how much was realized.
Let's think about this beyond just financial negotiations and look at how we negotiate with ourselves about our lives and work. Over the past few months I have found myself asking: How much life am I leaving on the table? Is there a difference between how much life is possible vs. how much I am settling for?
In a word – Yes.
What is behind the idea of settling? It's not all bad, is it? Sometimes we go along to get along. I've done it. I hope I've matured enough to know to choose my battles. But this goes deeper. It speaks to the dangers of too much compromise and not enough fight, particularly with (and for) ourselves!
As I thought about this, the first thing that came to mind was learning how to recognize when it is happening.  After all, how would we ever know?
Wisdom from Thomas Edison prompted this personal inquiry for me with this statement: "When you think you have exhausted all of the possibilities remember this: You haven't!"
I thought about all the factors that might create a limited perspective of what was possible. There were five that kept coming up over and over. Here they are:
Limiting Beliefs
Limiting Choices
Limiting Circle
Limiting Practices
Limiting Purpose
There is no question that when we limit what we believe about ourselves and our possibilities we are leaving life on the table. After all, if we don't think it's possible, we won't even try.
And, the idea of only an "either / or" in choice has always befuddled me. I lean toward both or more instead of just allowing for one or the other. Since when did choices become mutually exclusive? One way of thinking about this is:  Why settle for A or H – why not choose both and create AHA! True creativity rejects choices that are limited. Just imagine if we had settled for red and blue and never discovered purple!
There is a belief often taught in personal development circles that we are the average of the five people we spend the most time with.  While there are nuances to that – there is a genesis of something very true here. Our sphere of influence is so important. How can you expect to stay inspired and encouraged if no one you are in the trenches with shares your vision or ideals?
The idea of limiting practices is typically my nemesis. Wanting to attain something is good and it's a start but wanting something isn't what gets it done. Our daily practices make that happen. We think of this for our health without question. But it's true in your work as well. What must happen every day or every week to move your needle forward? When we limit what we are willing to do daily, we leave life on the table. As I heard recently, when we aren't achieving what we want, it's rarely a lack of knowledge or know-how. We know what to do. We just don't seem to know how to get ourselves to consistently do it! Sound familiar?
Candidly, the last one on the list came first or second when I first started thinking about this, but as new ones came up, it kept getting pushed down. I'm giving that some thought but for now consider that if you don't have an unfettered purpose you are leaving so much on the table. It speaks to belief but goes beyond it. This is where we think about 10X or 100X or possibly 1000X factors for what we believe we can accomplish. Not for ourselves, but as an agent of change in the world. I may have to re-think where this one goes in its ranking on the list.
What do you want to be true 90 days from now in your life or work? At the end of 2020? By the end of this decade?
Consider these factors for yourself. Make sure you aren't leaving any life on the table.
Live today like you WANT tomorrow to be.  Live WELL!