What do you save? I'm not typically a saver of magazines outside of Success Magazine. But there is one magazine that is different. I have now saved it for almost ten years.
A lot has happened in my life since the fall of 2007. Some of those events brought changes that were significant, in fact life changing.
I've settled into my empty nest and welcomed two more grand-girls into my life; faced a daunting personal health scare and won; lost a job I loved and started my own company; contributed to 5 best-selling books and helped launch numerous others for other authors; gone back to college and earned a degree; completed a life coach training program and received certification from the International Coaching Federation; met some life mentors such as Darren Hardy, Brian Tracy, Les Brown, Mark Victor Hanson and Kyle Wilson to name a few; joined an insanely talented group of people in Kyle's inaugural Inner Circle Master Mind; was a featured writer in two women's magazines; launched this blog; got my first pet (Bre!); joined some life mentors and helped successfully launch another supply chain company; and, helped hundreds of folks in their own journeys decide what they wanted and create effective plans to achieve it – as just a few of the things that are on the highlight reel for the decade between 50 and 60 for me.
Yes- I've been busy. But nothing on that list is anything that I would have predicted in 2007. At times it felt like I was on the scariest or most thrilling of roller coasters and at others the experience was more akin to a bumper car ride. This way – no that way – hey where did you come from?!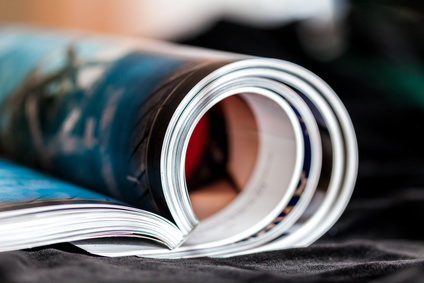 Why share all of this? And what does it have to do with my magazine treasure? It' is that recently I've been reminded anew that things that are seemingly small can and do have a larger impact.
Here's an example. Through all of this has been this particular magazine from the fall of 2007 (yes! almost 10 years ago!) that has been guarded as a treasured possession.
What magazine? This one comes from Better Homes and Gardens. It is their Fall 2007 edition of Beautiful Homes – Architecture That Endures. There are pictures and images of blueprints in this edition of what has come to be my dream home. A lot has changed since then but that vision has held steady. Over the years I have gone through the pages and even after almost ten years, there isn't anything about this home that doesn't appeal to me. That tells me that this is more than just a few photographs. It means something. I saw something in this home that spoke to me.
Like you, given what a new year brings, I've been giving thought to my current vision for the future.  I went back this week to those treasured pages but this time I asked myself what it was in each image that spoke to me and why. I began to realize that although I don't own that specific property, a number of things I love about it I have created in my life right here in my current spot on planet earth. What we hold in our mind we really do begin to create. I have no doubt that my future holds everything that my vision holds. It may not look exactly the same, but the idea, concept and emotion will align. This magazine from 2007 has proven that for me yet again. That's why our vision for our life is so crucial.
I cannot remember the last time I looked forward to a new year more. My life is blessed beyond measure. The possibilities are endless. I am surrounded with people that I love and admire and are working to make our world better one day and one person at a time.  I am not just living toward my future, I am living it now each day and it is good. And a few more things about that house will get created.
Live today like you want tomorrow to be. Live well.